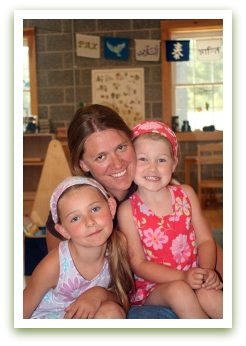 Amie (Director and Head Teacher)

Amie graduated from The University of Maine with a B.S. in Child Development and Family Relations.
She was inspired to teach at an early age, and now has 25 years of teaching experience. She has been very excited to take on the challenge of running her own school. She is committed to providing a quality education at all levels, and loves to integrate her enthusiasm for nature and the outdoors into her teaching.
She is the proud mother of 2 girls (Alison and Emily) and has enjoyed watching them both thrive and grow at the Stillwater School.

When she is not teaching she can be found canoeing, snowshoeing, or backpacking in the mountains of Maine and New Hampshire.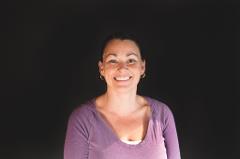 Jessica (Preschool and Assistant Teacher)
Jess has a B.S. in Psychology and began working at Stillwater for the 2013 / 2014 school year.
As our Assistant Teacher Jess works as a member of the team, with a primary focus on the preschool program. Jess is dedicated and enthusiastic and has been a great addition to the Stillwater family.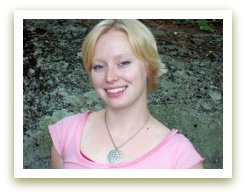 Jenn (Dance and Movement instructor and Substitute Teacher)

Jenn has a B.A. in Dance Education from DeSales University, and brings sixteen years of teaching experience to the Stillwater School.
She has worked for the past ten years in the Maine public/private school system at Thornton Academy, Berwick Academy, Biddeford High School, Scarborough High School and Portland Arts and Technology (PATHS). She is well known for performing throughout the state and New England with her dance company Collective Motion. In 2013, Jennifer founded Collective Motion Arts Center, southern Maine's only non-competitive dance studio. CMAC offers a unique program that encourages the development of artistic abilities, inner passion and self confidence. FMI: www.collective-motion.com