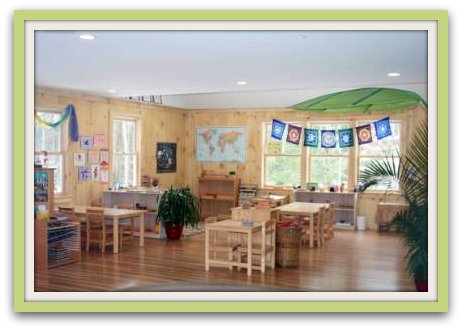 Our Services
The Stillwater School in Hollis, Maine offers half and full day Pre School, Kindergarten, and Home School enrichment programs. We provide an individualized holistic learning environment for children ages 3 and up.
We are located on a quiet road with acres of open fields and wooded trails, allowing students to extend their learning to the wonders of nature. The classroom is filled with interesting and inviting materials that engage the students and cultivate a desire for learning.
Amie Jones, with a B.S, in Child Development, brings almost 25 years of teaching experience to this unique program.
Our curriculum includes science / the natural world, Spanish, music, language arts, math, geography / cultural studies, physical activities including hiking and snowshoeing, and much more.
Half Day: 8:30-11:30

Full Day: 8:30-3:00
Our Mission
The mission of The Stillwater School is to provide a safe and supportive holistic environment where teaching and learning are an interactive process.
We nurture all aspects of a child's development and reinforce a sense of community within the classroom.
We view each student as an individual and provide a curriculum that allows them to reach their maximum potential.
We strive to educate the whole child by encouraging a love of learning, social responsibility and independent thinking within an atmosphere that encourages creativity and confidence.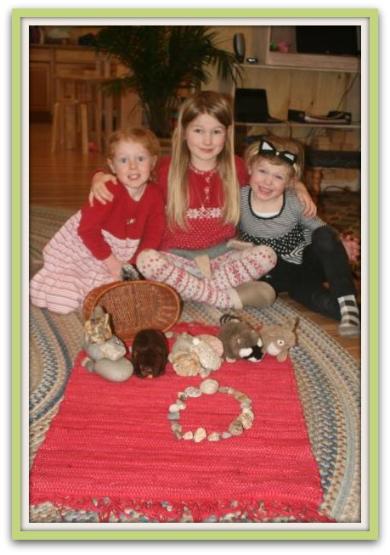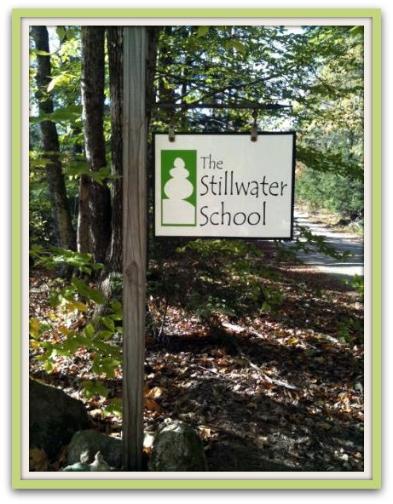 Latest News
2020/2021 In house enrollment begins February 24, 2020.
In house enrollment is starting up soon. We are getting lots of interest for next year. Current students interested in attending next year will need to have their paperwork in by March 13, 2020. After this date enrollment opens up to the public.
2020 Summer Camps Dates are here! Join us for another summer of fun at Stillwater!
-Nature Arts Camp
(July 6th-10th)
Children will explore painting, sculpture (clay or found object), stepping stones, fairy garden planters, observational drawing, mud pies and "nature soup," wind chimes, flower crowns and more. This exciting and creative week is for children ages 3-10.
$190/week or $45/day
-Stillwater School for Witchcraft and Wizardry
(July 13th-17th)
If you love Harry Potter you will love this camp. Our young witches and wizards will participate in classes in Potions, Wand Making, Transfiguration, Magical Beasts and of course Quidditch. This camp is for children ages 6+.
$190/week (*we recommend students come for the week to get the full experience)
-Outdoor Leadership and Wilderness Camp
(July 27th-31st)
We focus on a wide array of outdoor, wilderness, leadership and team building. Hiking, basic first aid, fire use and safety, map and compass, how to set up camp, use of camping and backpacking equipment, wilderness safety, outdoor games, crafts and much more will fill our week. The week will end with a hike up Bald Pate mountain and an overnight camping adventure where campers will put all of their newly learned skills to use. This camp is for children ages 8-14.
$260/week meals and materials included.
Registration forms can be downloaded under
Documents and Forms.
We do offer sibling discounts on all camp weeks as well as discounts for students who sign up for multiple weeks. Check in with Amie for more details.
Stillwater School Players.
The Stillwater Players are beginning work on our 2020 school play:
Alice in Wonderland.
Everyone is very excited and we are sure it will be a great production! The performance will be at 1:30 on May 22nd, 2020 at the Nasson Little Theater, 457 Main Street in Springvale. Tickets are free, but you will need a ticket for entry. F
or directions or more information ask Amie.
In past years we have presented
Peter Pan, The Wizard of Oz,Charlie and the Chocolate Factory,
Alice in Wonderland,
James and the Giant Peach,
The Adventures of Mouse Deer:
an Indonesian Folk Tale
and
Who's in Rabbit's House: A Masai Tale.
All shows were great successes. It has been inspiring to see the school children working together as a team towards a common goal with such great results. Those that performed and attended were rewarded!
Stillwater School / Collective Motion Arts Center
Visual and Performing Arts Night!
Our first ever Visual and Performing Arts night was held April 2, 2016 at Collective Motion Arts Center in Saco. It was a great chance for our students to show off their skills. Thanks to all the family and friends that showed up to support our students interest in the arts!
We are "Eco-Healthy" certified.

We are "Eco-Healthy" certified. Read more in About Our School